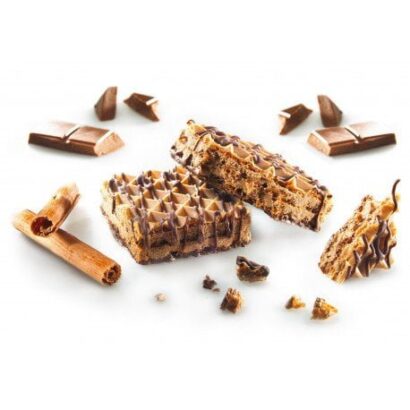 DIETI Snack Protein Chocolate Wafer
For chocolate lovers… Don't miss the creamy, crunchy chocolate from Dieti Snack… One of our best seller products that keeps you away from sweets and it won't make you think about the diet…
• Suitable with weight loss diet, keto, and healthy lifestyle
• A delicious and satisfying snack that is easy to take with you anywhere
• 1 serving: 1 sachet, 195 calories, 15 grams of protein
• 1 box = 5 servings
Chocolate Wafer Dieti Snack satisfies your desire to eat chocolate and is considered a high-protein snack and is useful as quick breakfast with a cup of morning coffee if you don't have time and makes you feel full for a longer period and controls your appetite.
Also available in strawberry, vanilla, or mocha flavors.
Why is it important to consume protein- rich meals in the diet?
• It helps to lose weight
• You will feel full for a longer period of time
• Increase your metabolism
• Maintain the muscle mass in the body
• Help in burning fats
• Control your appetite
Recommendations:
Do not use as a sole source of nutrition.
Make sure you drink plenty of water every day.
Store in a cool and dry place.
View More
Free Delivery Order Minimum SAR 500
Products will ship to you within 3-4 business days (Sunday through Thursday are business days, Friday and Saturday are holidays)