The Story About Us

healthyU is a center for weight loss and lifestyle improvement. We work to change your relationship with food so that you can be satisfied with your appearance and regain your confidence.
Our goal is to help you reach your healthy weight and boost your self-confidence, by changing your nutritional beliefs about eating and dieting. Our programs are varied and distinctive without deprivation. We will be with you step by step until you reach your goals.
With over 17 years of experience in the field of weight loss and a thousand of success stories, our programs guarantee long lasting result.
healthyU program targets your fat! You will maintain muscle mass, get slimmer, feel lighter, and regain your vitality and confidence

With your commitment to boosting your health and self-confidence, healthyU will help you achieve weight loss at least between 5 to 7 kg per month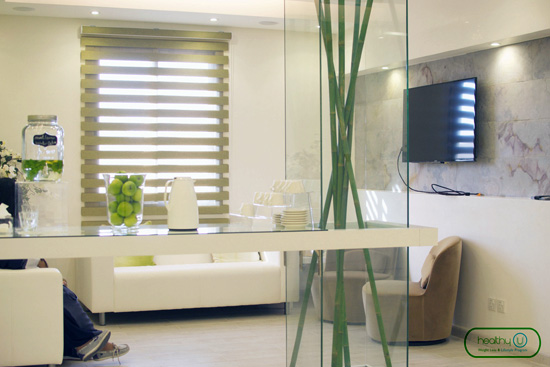 If your metabolism is slow, healthyU program works to stimulate the burning process in the body, by focusing on losing weight from fat and not from muscles or fluids.
If you think healthy food is not delicious, don't worry, our products are diverse and yummy! More than 60 meals and snacks, and 110 recipes in healthyU recipe book, so you can easily double the quantity and share your meal with the whole family.
If you don't have time to prepare your food, at healthyU we have many options that easy and ready-to-eat snacks that you can take with you anywhere, even when you are out, in addition to that we teach you how to choose the right food in a restaurant and delivery apps.
If your appearance affects your self-esteem, and you want to regain your self-confidence, take your decision
How it works

At healthyU, we break the frustrating cycle of dieting to start a new page in your life that you can enjoy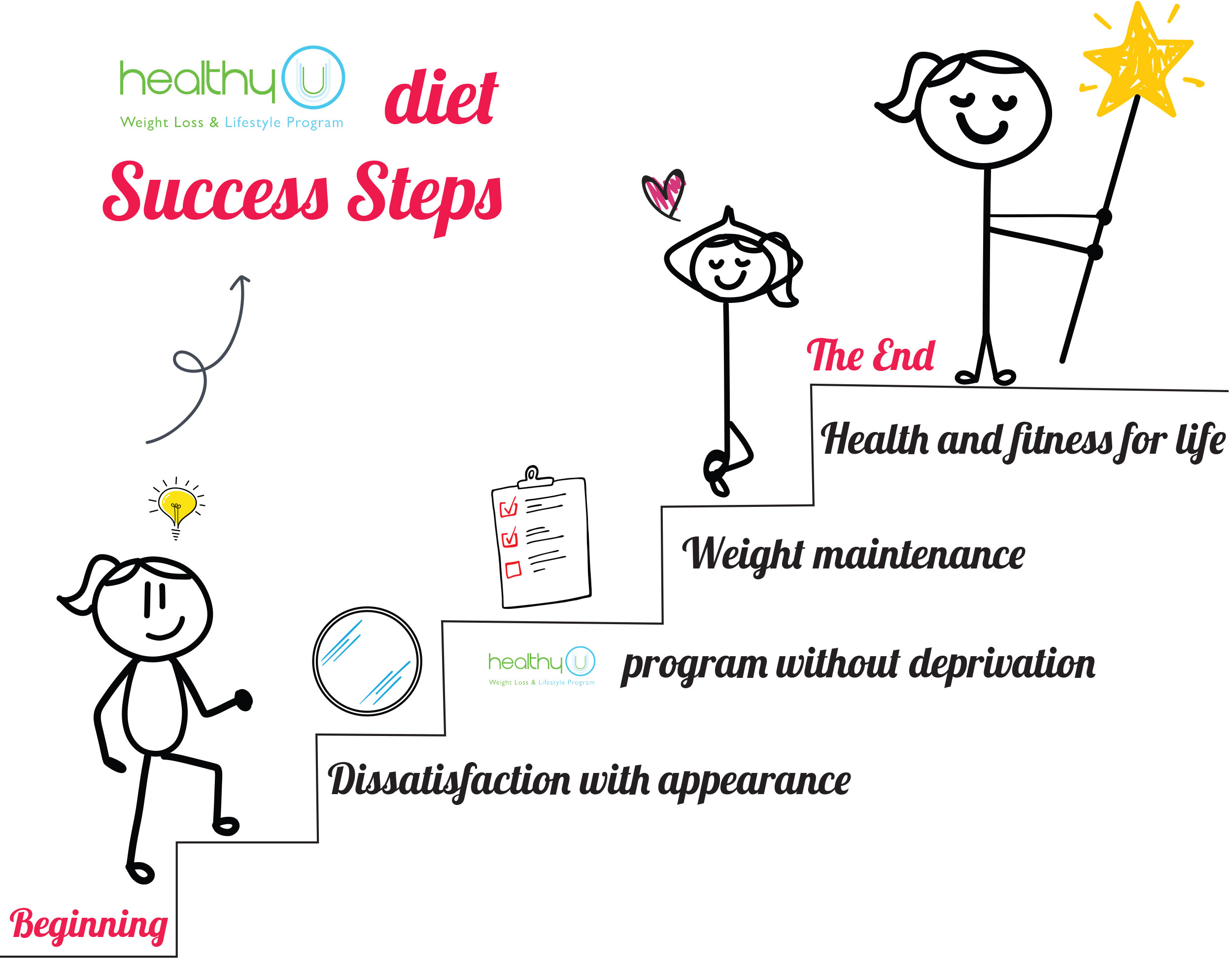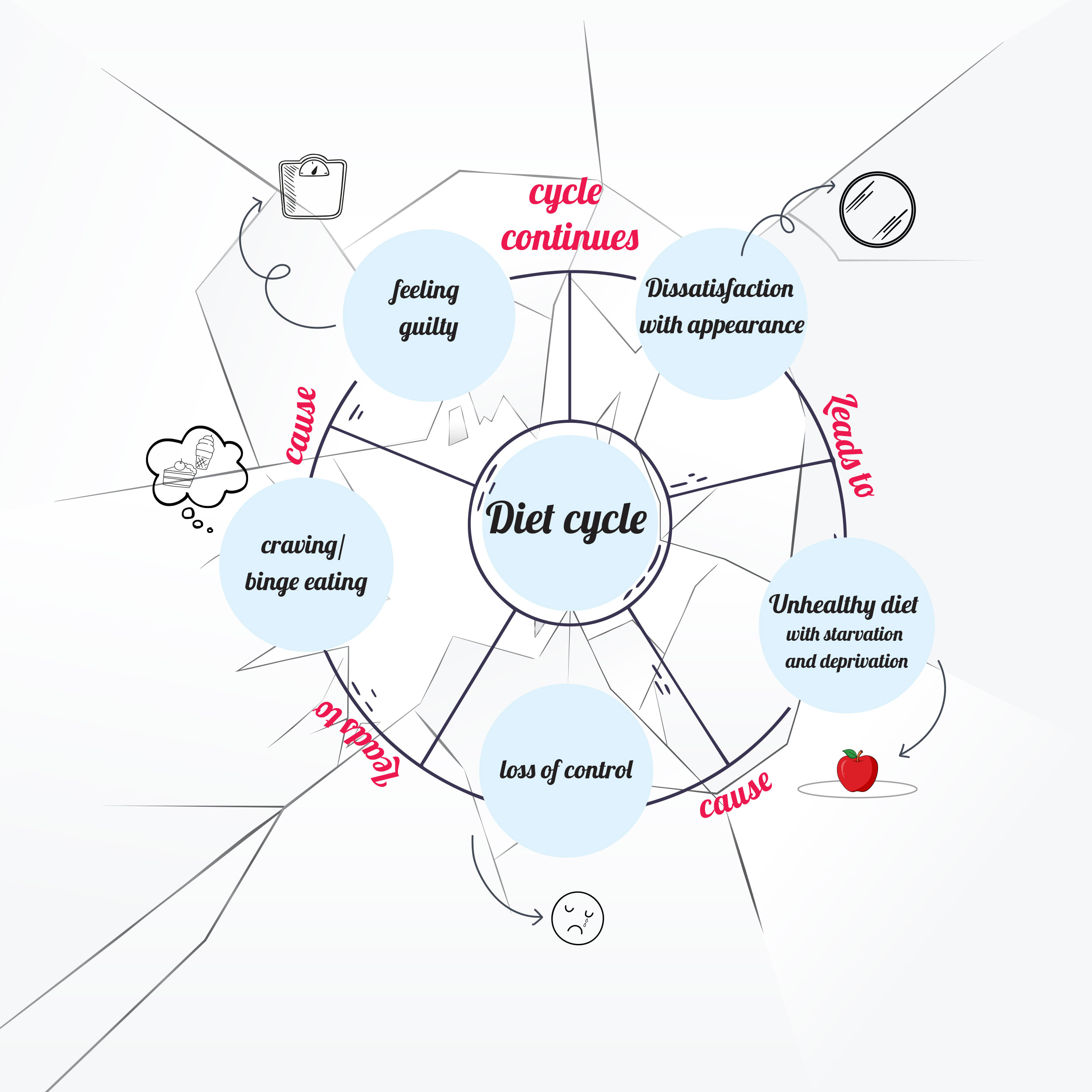 How to start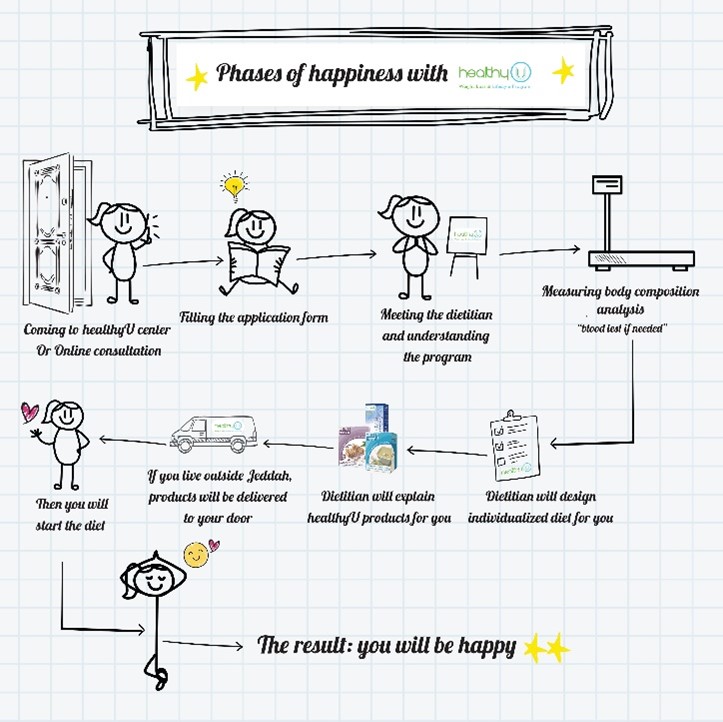 The program is suitable for:

Anyone who wants to lose weight in a healthy way
Before/after weight loss operations (gastrectomy)
Pregnant and lactating women
Children who are overweight
Athletes looking for high protein meals and programs
Vegetarians who are looking for vegetarian meals that are high in protein
Anyone suffering from health problems related to nutrition such as, diabetes, high pressure, high cholesterol…
Anyone looking for a healthy lifestyle and nutritional guidelines
Anyone looking for healthy meals and choices without deprivation